Destination Wedding Planning 101
A destination wedding can be a rewarding, yet sometimes overwhelming undertaking. To help with the process, our expert catering team at the Bahia Resort Hotel is sharing some top tips for planning your special day from afar. Whether you choose Bahia's sandy shores in San Diego or another special destination, make the experience more enjoyable by planning ahead.
Select Your Wedding Date
Consider the time of year before selecting a wedding date. For example, summer is the high season for San Diego, so flights and hotels are more expensive city-wide. Be sure to take note of busy weekends, school vacation periods and holidays. The Bahia offers weekday and low season promotion, which brings the cost down for both you and your guests.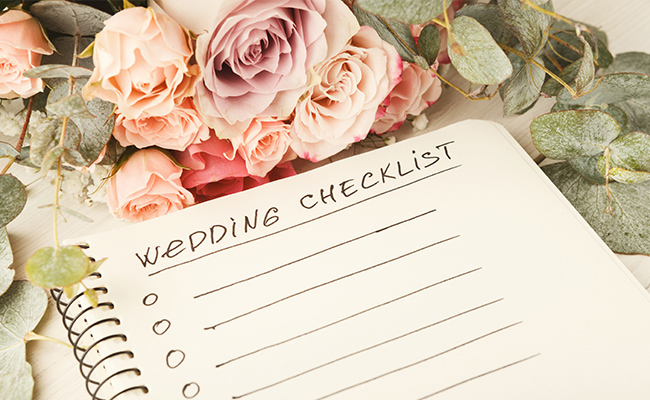 Plan Early!
After you select your wedding date, send save-the-date announcements as early as possible so your guests can make their travel plans accordingly. If possible, schedule and attend your tasting early as well so you can send out entrée options with your actual invitations.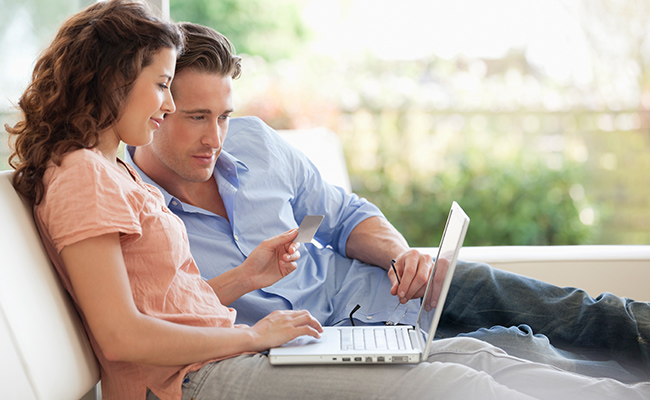 Communication with Guests
Keeping your guest list informed about important details is key for a successful (and less stressful) destination wedding. To keep things organized, consider using a website like The Knot to provide one location for all the information guests need. Supply guests with hotels options that give special discounts on wedding rooms blocks. For example, the Bahia offers a 15% discount on wedding room blocks depending on the season. Encourage guests to book in advance to get best rate, especially if it's a summer wedding or busy weekend. Don't forget to inform guests of appropriate attire for your events and the destination's weather.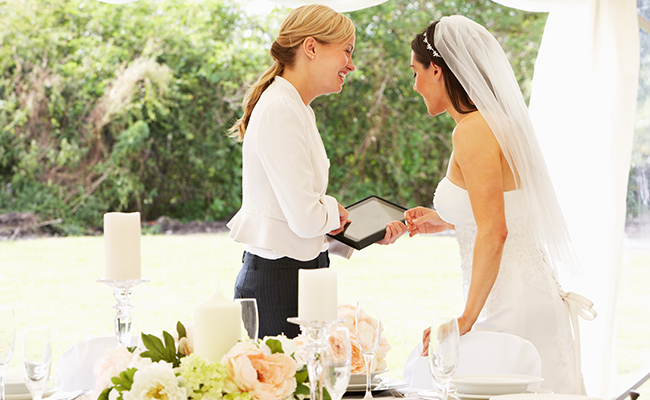 Hire a Local Coordinator
Take extra stress off your plate by hiring a coordinator for more than just the wedding day (as long as it's in your budget). They will be your go-to person to attend site visits, meet with local vendors and attend the tasting on your behalf. During this process, be sure to over-communicate with your coordinator. Send lots of photos so they have a clear idea of your perfect destination wedding. And on the flip side, your coordinator can send photos of things they are working on or updates on site visits. Take advantage of your venue's preferred vendors which gives you a great starting point for reliable local companies.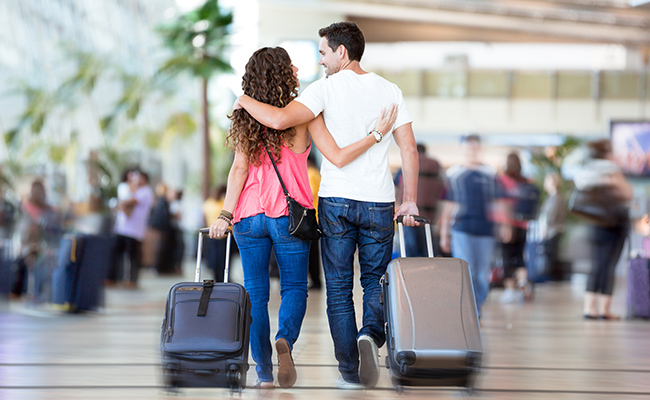 Take a Trial Trip to Your Wedding Destination
Before your big day, take a trial trip to your destination. This allows you to time for your tasting, meeting with vendors, and a hair/makeup trial. If your coordinator is already hired, bring them to the tasting and other appointments so everyone is in one place to review the details.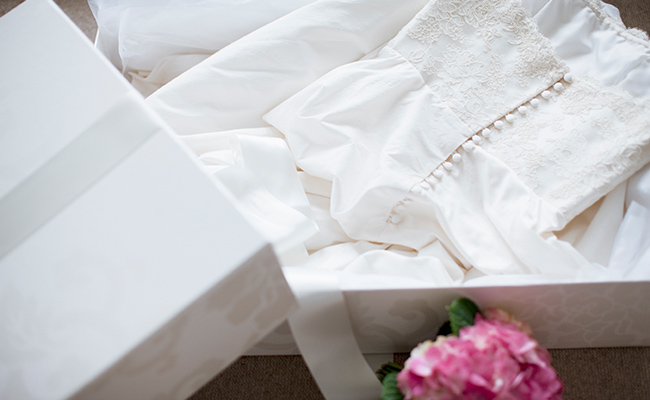 Traveling to Your Destination Wedding
During the planning process, don't go overboard with the DIY items because it only adds to what you will need to pack. If you hire a local coordinator, they can prepare your ideas/centerpieces and you won't need to worry about packing (and possibly damaging them) in transit. Ship necessary items a couple weeks ahead of time. For specialty items such as special linen and décor, rent them from a local company instead of buying so you don't need to pack it. Plus, setup and teardown is generally covered by the vendor.
Pro Tip: Carry on your dress! Give yourself peace of mind by knowing exactly where it is and how it's being handled while traveling.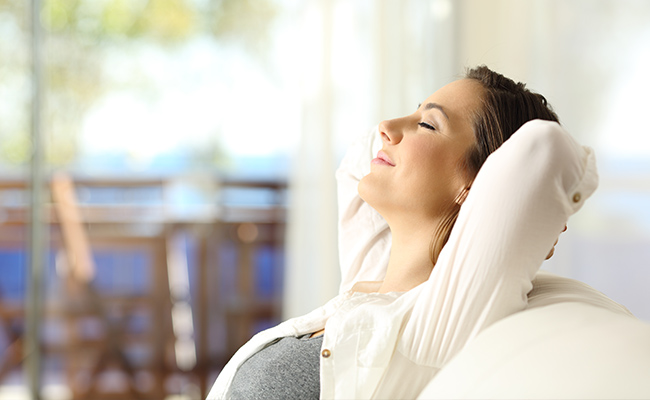 Arrive Early
If possible, arrive a couple days early to your destination wedding. This gives you some cushion to refresh your mind about what your venue will look like and to make sure you have time for the rehearsal. Allowing for extra time prior to the wedding helps keep everyone calm. After all, you don't want to feel rushed especially with a bunch of out-of-state (or out-of-country) guests in tow!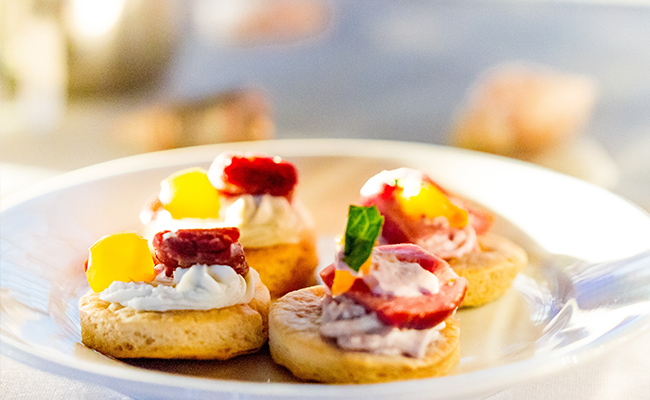 Consider a Post-Wedding Event
Your guests are already spending a sizeable amount of time and money to attend a destination wedding. Consider continuing the festivities and treat your guests by hosting a post-wedding brunch or outing. Enjoy a more relaxed environment to spend time with loved ones and thank them for attending before you say farewell.
Interested in having your wedding at the Bahia Resort Hotel? Reach out to our talented team.