Fun Things to Do in Mission Bay

Resort Activities

Options are plentiful for things to do in San Diego and how to spend your time at the Bahia Resort Hotel. Lounge by the pool, play a tennis match, or take a leisurely walk on the beach.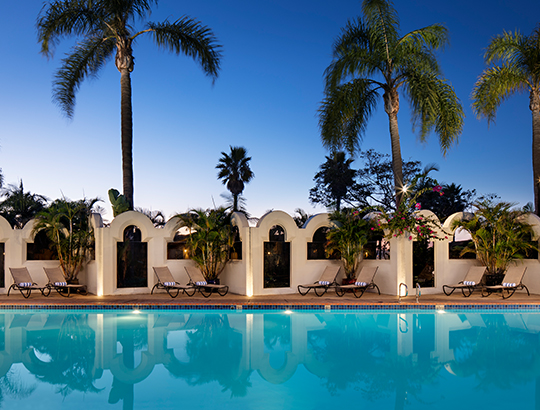 Fun in the Sun 
Make time to relax or play at the junior Olympic size swimming pool. While enjoying our pristine pool, treat yourself to our Pool Bar & Grill. It has all the necessities to ensure you stay well fed, hydrated and satisfied while enjoying San Diego's perfect weather.
Open Daily | 8:00 a.m. - 11:00 p.m.
Whirlpool
There's nothing better than stepping into a rejuvenating and warm whirlpool after an action-packed day of San Diego adventures. Our whirlpool can fit up to 30 people, making it one of the largest hotel hot tubs in San Diego. Relax with friends or get some much needed down time solo.
Open Daily | 8:00 a.m. - 11:00 p.m.
Fitness Center
Stay fit while on the road at the on-site fitness center featuring Life Fitness exercise bikes and elliptical cross-trainers. Complimentary for hotel guests, the facility is conveniently located adjacent to the pool and gardens for a workout with a view. 
Open Daily | 6:30 a.m. - 11:00 p.m.
Tennis Courts
Gather your favorite players for a friendly match on one of Bahia's two lighted tennis courts. Court reservations and tennis rackets are complimentary for registered guests. Professional lessons and clinics are also available.
Open Daily | 7:00 a.m. – 10:00 p.m.
Beach Cabanas
Relax and soak up the San Diego sun with complimentary beach cabanas along our secluded private beach. Dig your toes in the warm sand, read a book, or quietly take in the beautiful panoramic vistas of Mission Bay.
Classic Arcade
Located next to the pool, embrace your inner child with classic games including Ms. Pac-Man, Fun-E-Ball, Tekken 2, and Sports Blaster, along with fun prize dispensers. Complimentary to our hotel guests now through September 5th.
Open Daily | 8:00 a.m. – 11:00 p.m.
Shuffleboard
Challenge your travel companions to a game of deck shuffleboard. Nestled in the property's lush garden, the game is one of the favorite hotel activities and is a wonderful way to spend an afternoon.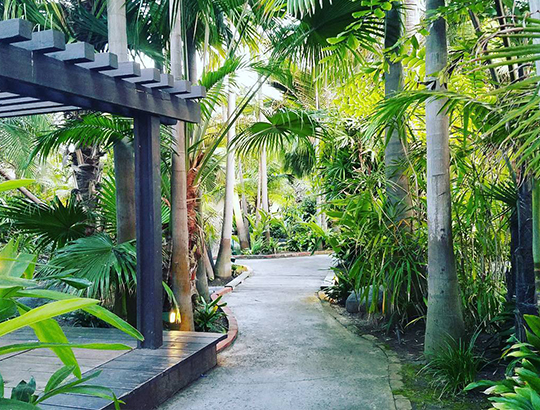 Tropical Garden Retreat
Tropical gardens with winding paths and trickling streams provide a peaceful setting for your San Diego experience. The Bahia Resort Hotel is home to exotic palms, colorful flowers, as well as rescue seal and duck ponds.
Summer Activities
Fun for the Whole Family
There's nothing quite like summers in San Diego. Look forward to warm sea breezes, relaxing beach days, stunning sunsets, and nonstop fun. The Bahia Resort Hotel is happy to offer a variety of on-property activities for the whole family for a summer vacation for the books.
California Dreaming
Live out your California Dreams and celebrate summer with music, food and drinks on San Diego's Mission Bay. Experience the ultimate San Diego beach party that will have everyone kicking off their sandals and digging their toes into the sand as they dance and reminisce of summers past all while dining on a delicious BBQ and Clam Bake.
Kid's Activity Workshop
Make, play and have fun at our kids' activity workshops! Kids can partake in a variety of fun activities, including arts and crafts, beach games, board games and much more. It is a perfect way for kids to have fun while parents escape for an adventure of their own.
Seasonal: Wednesday - Sunday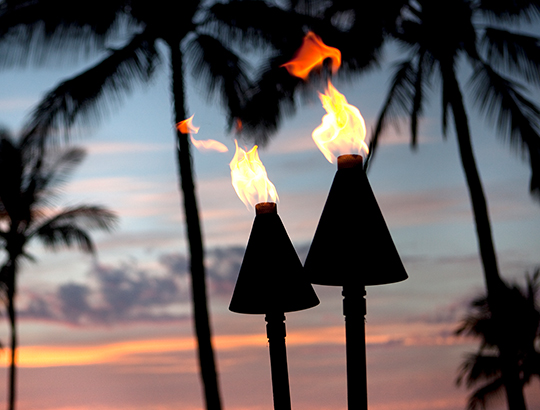 Torch Lighting
After gazing upon a beautiful Mission Bay sunset, join us as we light the torches near Seal Pond. The flickering torches will transport you to a tropical island and allow you to sink further into a state of tranquility.
July 16 – August 27 | 7:30 p.m. – 8:00 p.m. 
Movies on Land and Sea
Throughout the summer, head outside and catch weekly flicks poolside or on the bay to enjoy San Diego's warm evenings with the entire family.
Café Bahia Theme Nights
Indulge in nightly dining specials including an Italian buffet on Mondays, kids eat free on Fridays, and prime rib and live acoustic music on Saturdays.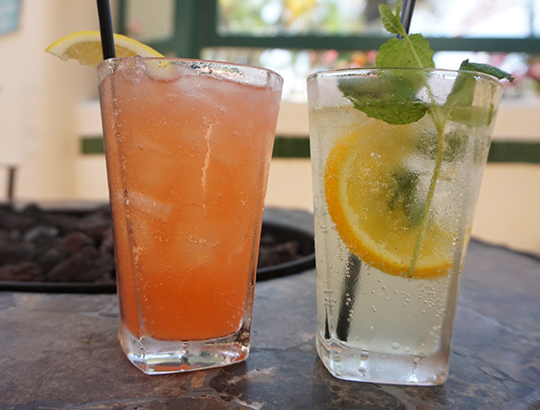 Happy Hour
Tangier Bar welcomes guests every weekday from 3:00 p.m. to 6:00 p.m. for happy hour. Enjoy other specials throughout the week including half priced bottles of wine on Wednesday.