Water Sport Fun
Action Sport Rentals
Bahia partners with local experts Action Sport Rentals to provide an array of water sport rentals for fun Mission Bay activities at reasonable prices. Take out a kayak or paddle board for an unforgettable sea adventure on Mission Bay. If you prefer being on land, opt for a cruiser bike and enjoy the laid back vibe of riding around the boardwalk.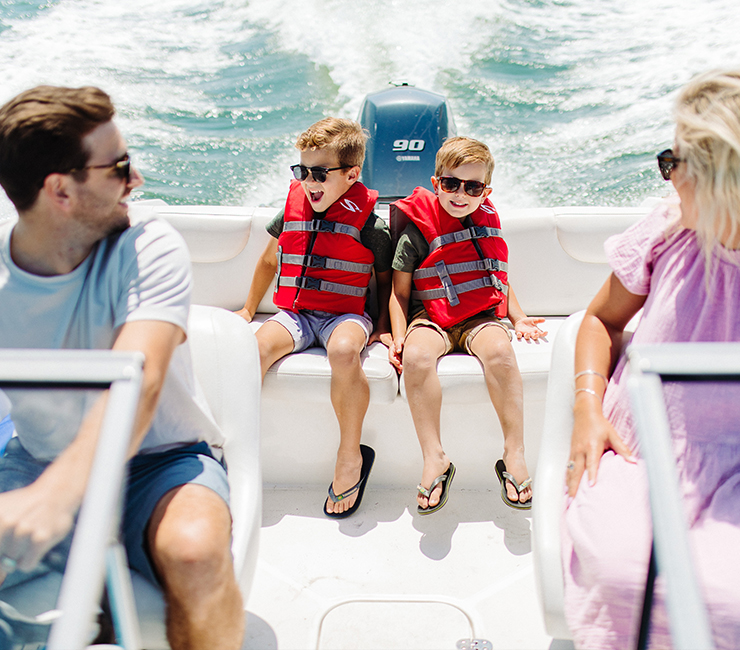 Powerboats
Experience Mission Bay's coastal beauty with ease on an exciting powerboat. With a variety of boat sizes and enough room for up to 10 people, these rentals are great for groups and families who are looking for adventure on the water.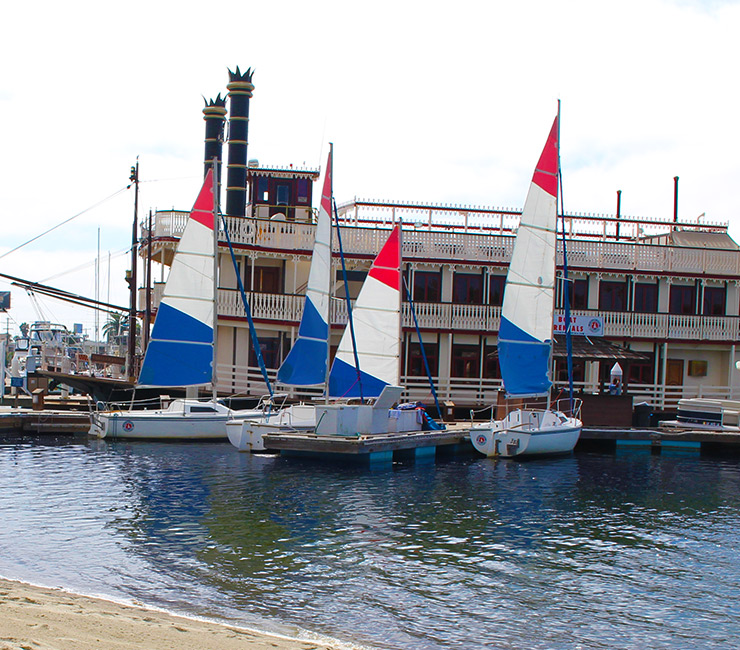 Sailboats
Be the captain of your very own sailboat on Mission Bay. Available for hourly or all day rates, gather your favorite mates and sail with the Southern California wind. Boat size options range from 14 to 22 feet.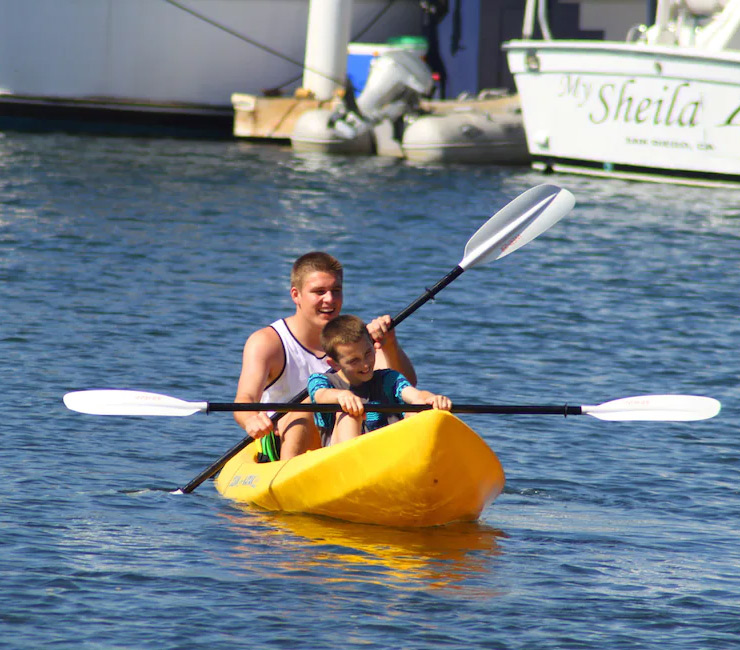 Kayaks
Mission Bay is the ideal location for a leisurely kayaking experience. Launch from the sandy beaches of the Bahia Resort Hotel, and paddle around the still bay waters in either a single or tandem kayak.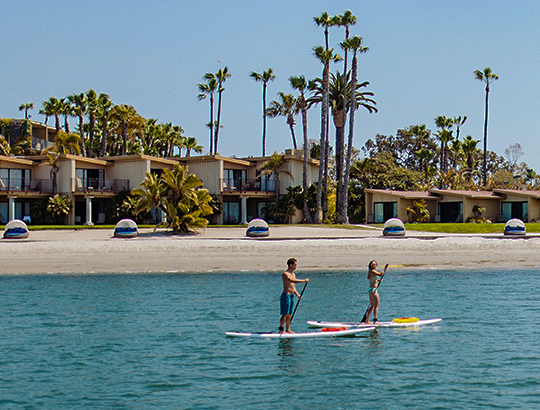 Paddle Boards
Navigate the calm waters of Mission Bay on a stand-up paddle board. A great core workout and an excellent water sport option for beginners, paddle boarding is a fun activity for the entire family to enjoy.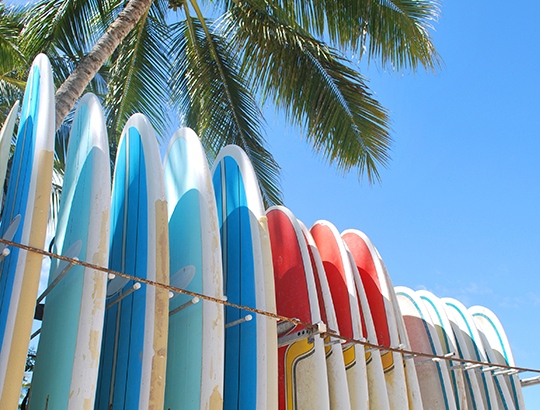 Surf and Body Boards
Fun for all ages, body boarding is a great activity to ride San Diego's gentle waves along the shore. For even more of a challenge, try water sport lessons for surfing and experience the magic of gliding on the Pacific Ocean.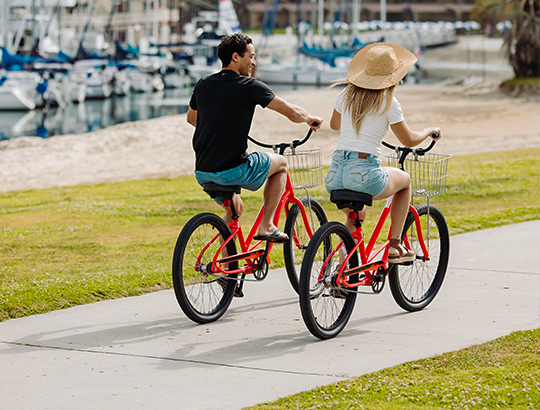 Bikes and Surrey
Exploring by bike is an active way to experience Mission Bay's unique boardwalk. Follow the lead of the locals and take a relaxing boardwalk ride on a cruiser bike. Or rent a single or tandem surrey bike which provides shade while you pedal with up to 6 passengers.