Fitness Classes at the Bahia Resort Hotel
Hosted by Yoga Your Way
Keep active and continue your fitness routine during your stay at the Bahia Resort Hotel. Local wellness company, Yoga Your Way, offers a variety of on-property classes to help you stay energized, motivated, and challenged. With access to online streaming fitness classes, guided pilates by the pool, and standup paddleboard yoga (SUP yoga) on the sparkling waters of Mission Bay, there's a wellness activity for everyone at the Bahia.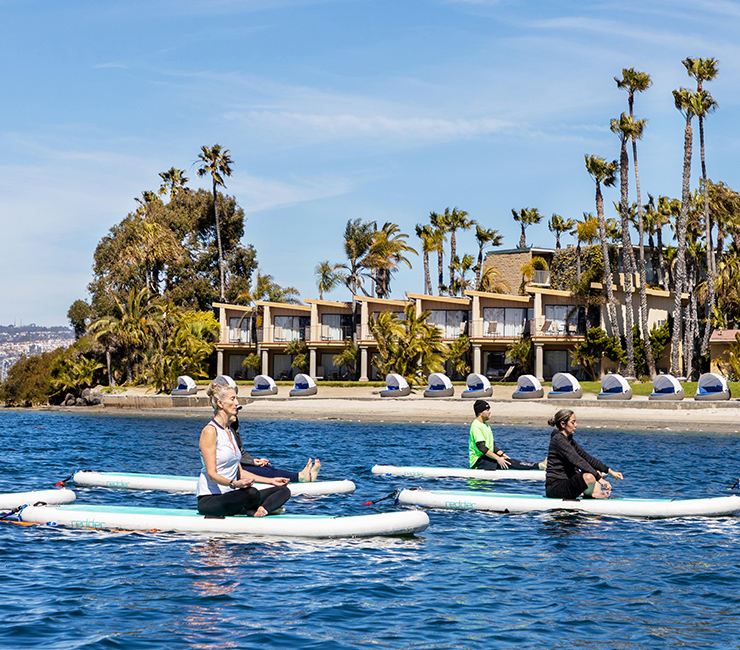 Stand Up Paddleboard Yoga
Try something new with standup paddleboard yoga on Mission Bay! Improve your balance while staying afloat and flowing through different poses. Instructors offer modifications for beginners as well as advanced yogis. Everything is provided to enjoy the flow including boards, anchors, and paddles. Reserve Now>
Saturdays + Sundays | 12:00 p.m. - 1:15 p.m.
Advance reservations required.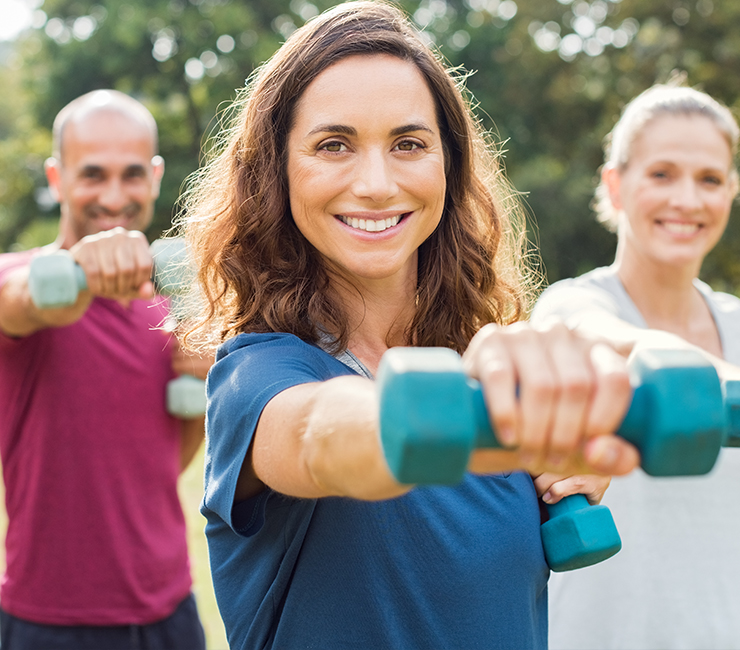 Wellness Activities
From vinyasa and hatha yoga to pilates and reflexology, discover a variety of complimentary yoga classes to strengthen your mind and body. Available only for hotel guests, each 30-45 minute class is hosted on the pool deck and is suitable for all levels. To reserve your spot, please sign up at the Bahia's front desk.
Saturdays + Sundays | 10:00 a.m.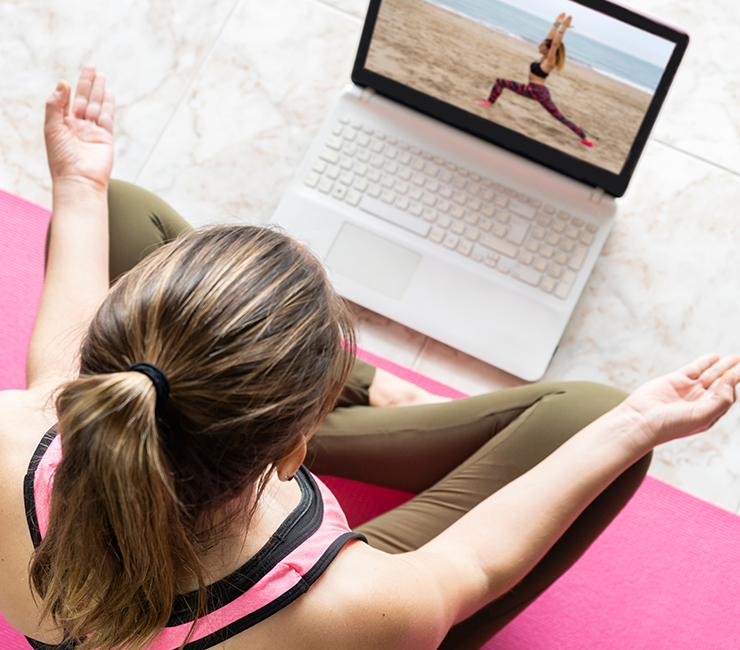 Streaming Classes
Stay fit while at the Bahia Resort Hotel with complimentary on-demand yoga classes at your fingertips. A convenient self-care amenity, guests have access to Yoga Your Way's collection of online streaming videos to practice yoga any time the mood strikes.
Daily | See Front Desk for Details