Your San Diego Beach Guide
San Diego is synonymous with images of pristine beaches. Take a closer look and you'll discover that each area has its own distinct personality. Find the right fit for your next beach adventure.
Pacific Beach & Mission Beach
Pacific Beach and Mission Beach are some of San Diego's most popular beaches — and for good reason. The area is home to three miles of beaches on the ocean with a energetic boardwalk filled with runners, beach cruisers, and rollerbladers. Here, you're never too far from a beach volleyball match or a great beach bar.
Ocean Beach
This colorful and creative neighborhood boasts a groovy beach scene filled with antique shops, restaurants, and bars. There's also a separate dog beach if you're traveling with your four-legged friend.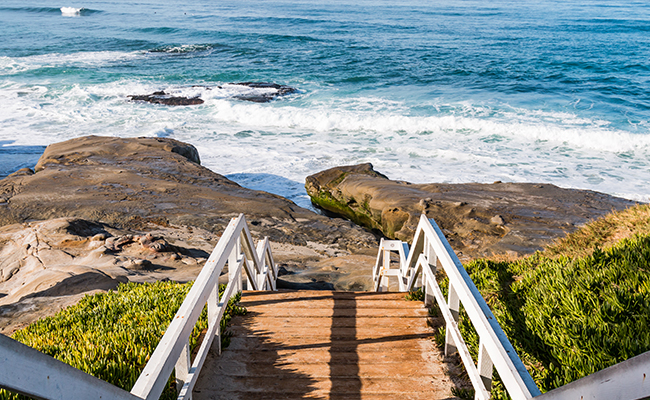 Windansea
Tucked in between Pacific Beach and La Jolla, this hidden gem is a favorite of the locals. Surfers unite here for the incredible waves and the beach itself is anchored by dramatic rock formations. Located next to a residential neighborhood, go here for a local experience with stunning scenery.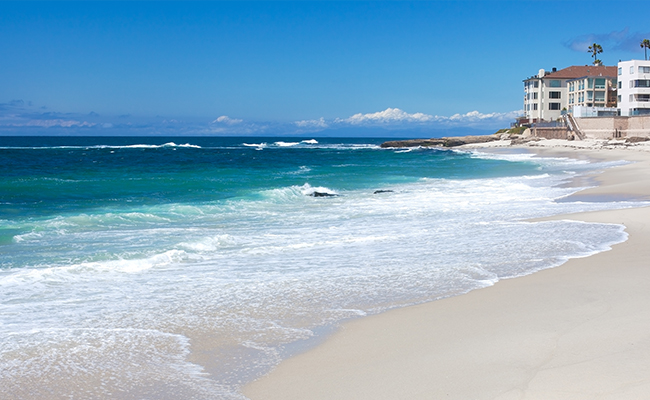 La Jolla Shores
With gentle waves and a beautiful setting, La Jolla is always at the top of the list as a top beach. The beach stretches a mile long, and is a solid choice for families, beginner surfers, and sun seekers alike.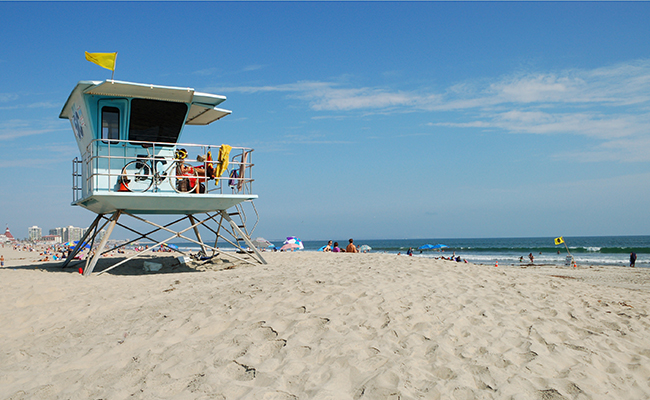 Coronado
A San Diego favorite, Coronado is a gorgeous beach where the sand sparkles with golden flecks due to the mineral mica. The beach borders with Naval Base Coronado as well as a charming residential neighborhood with incredible mansions. While you're there, notice the sand dunes on the beach which, from a plane, spells out a hidden message: Coronado.