Best Running Trails in San Diego
Whether you run on the regular or jogging is part of your new year resolutions, discover the best running trails in San Diego for your next workout. You'll be spoiled with endless options including a boardwalk with beach views, trail runs for serious hill work, and leisurely pathways by the bay. Learn about some of our favorite running trails and opt outside with San Diego's nearly always perfect weather!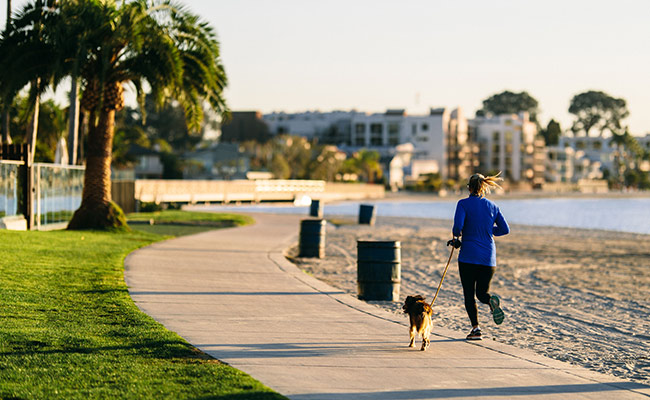 Mission Bay
The Bahia Resort Hotel's backyard is one of the best spots for a jog any time of day. As the largest man-made aquatic park in the country, Mission Bay gives runners generous mileage (with gorgeous scenery) to explore over and over again. The 27-mile running trail in San Diego wraps around the bay and is particularly special at dusk when the sky and water turn colors as the sun sets.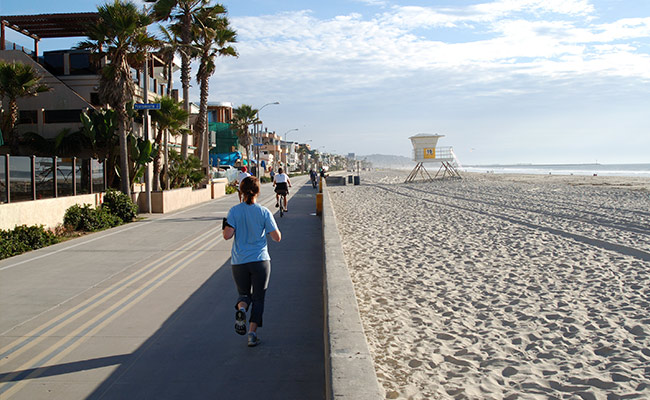 Mission Beach
If you're looking for a run with plenty of visual interest, try the 3-mile boardwalk on Mission Beach. The running trail runs parallel to the ocean, giving you dreamy beach views on the west side as well as energy from local businesses and cute bungalows on the east side. Keep in mind that the boardwalk can be busy with walkers, bikers, and rollerbladers.
Balboa Park
Perhaps best known as the location of the world-famous San Diego Zoo, there is so much to explore in Balboa Park. Surprisingly larger than New York City's Central Park, Balboa Park offers an impressive trail system with 65 miles of scenic routes. Choose a length that fits your mood and or just get lost on foot with the intertwining running trails.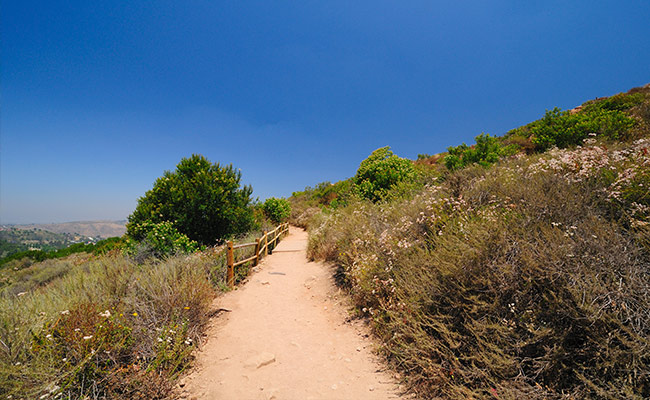 Cowles Mountain
Join the locals for a heart-pounding climb up Cowles Mountain, which is just 15 miles east of the Bahia. It's one of the most popular hiking trails in the city and although most people walk the path, you'll see some brave souls jogging at a steady pace up all 1,593 feet. When you reach the top, you'll be treated to expansive views of San Diego and beyond.