Family-Friendly Things to Do at Liberty Station
Located just five miles from the Bahia, Liberty Station is the site of the former Naval Training Center which has now been converted into a San Diego gathering place for dining, shopping, and fun. Whether your group consists of foodies, creatives, or yogis, you will find plenty of family-friendly things to do at Liberty Station.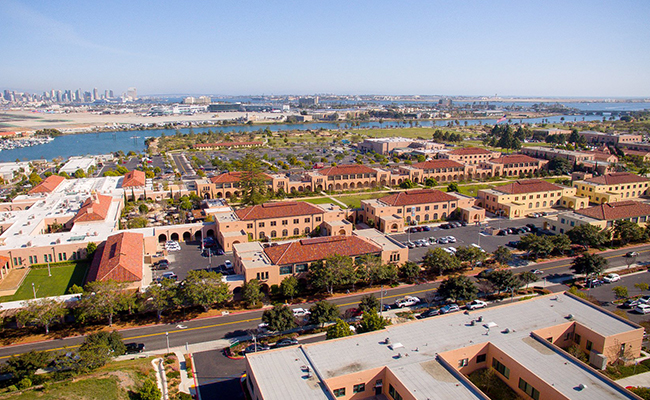 1. First Friday Art Event
Join the locals on the First Friday of every month from 5 - 9 p.m. for this free arts event throughout Liberty Station's 28-acre campus. Explore San Diego art galleries, watch live dance performances, and browse unique shops for an evening the whole family will love.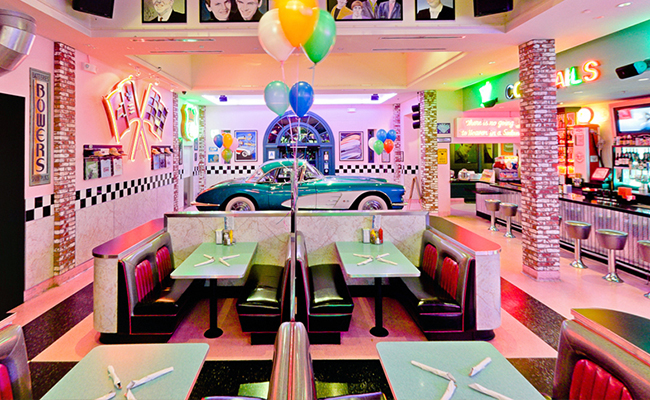 2. Corvette Diner
Travel back to the 1950s at the fun and quirky Corvette Diner. An iconic San Diego staple for more than 30 years, the menu offers a complete diner experience where you can try the unique Rory Burger with peanut butter, bacon, lettuce, and mayo (Elvis' favorite!) As an added bonus, this restaurant offers even more family-friendly things to do with a full arcade with more than 60 games including air hockey, Skee-Ball, and more.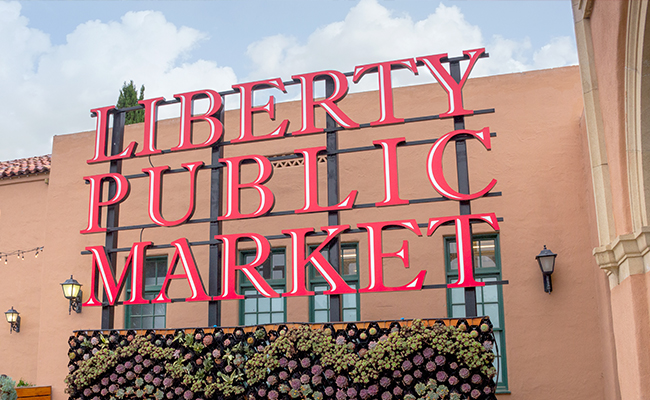 3. Liberty Public Market
Explore more than 30 carefully curated vendors at Liberty Public Market, San Diego's first 7-day a week public market. Must-taste stops include authentic French macarons and croissants at Le Parfait Paris, Argentinian empanadas at Paraná, and handmade craft sausages at Mastiff Sausage Co. Go on any Sunday from 1 - 4 p.m. for live music on the dog-friendly patio.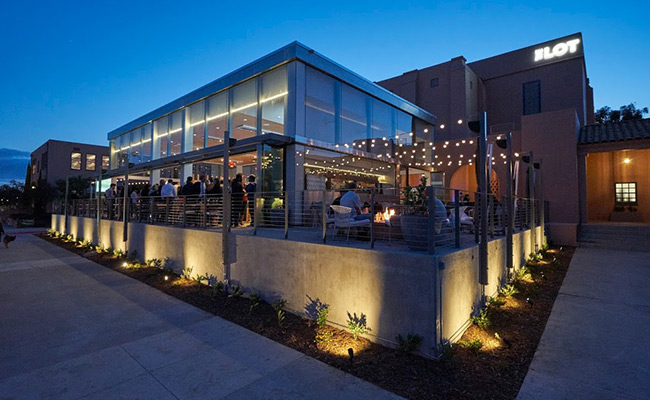 4. The Lot
Complete with leather recliners, this luxury movie theater is the spot for taking a break and catching the latest family flick after nonstop San Diego activities. Along with a variety of unusual popcorn flavors like chili and caramel, The Lot offers a full menu of tempting dishes that you can enjoy while watching the show.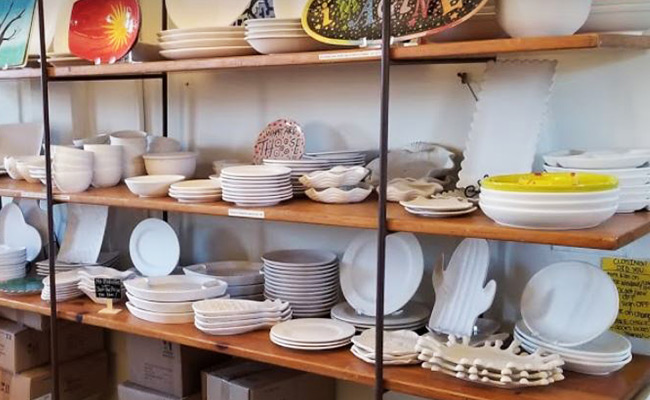 5. The Hot Spot
Get your creative juices flowing at The Hot Spot in Liberty Station. Your family will love the options of painting your own pottery, candle making, or creating your very own fairy garden. Craving a little grown up time? You can even drop off the kids for some supervised creative fun, while you try nearby Liberty Station eateries including El Jardín or Stone Brewing World Bistro & Gardens.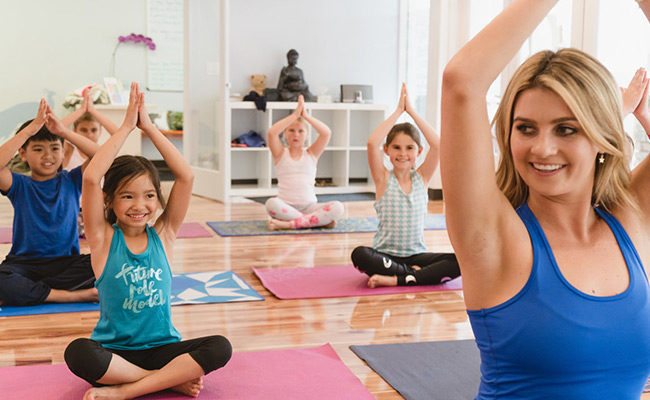 6. If I was a Bird Yoga
Add some exercise and mindfulness to your San Diego adventure. If I Was a Bird Yoga specializes in youth yoga classes for ages 2-14 and focuses on nourishing healthy physical, creative, and educational habits from an early age. Watch your little one, or take the time to focus on your own wellness at nearby studio Yoga Six.
For more information about Liberty Station, visit their website.