Best Donuts in San Diego
In celebration of National Doughnut Day, we're rounding up our San Diego picks for the best places to nosh on this favorite treat. Whether you prefer unique flavor combinations or would rather stick to a classic, there's a doughnut for everyone. 
Nomad Donuts
Located in the hip North Park neighborhood, Nomad Donuts is a staple for locals craving an ever-changing menu with creations like Charred Blueberry Cream Cheese and Ube Taro Coconut. This quaint eatery sources from local farmers markets and offers vegan options as well.
- Photo Courtesy of Nomad Donuts -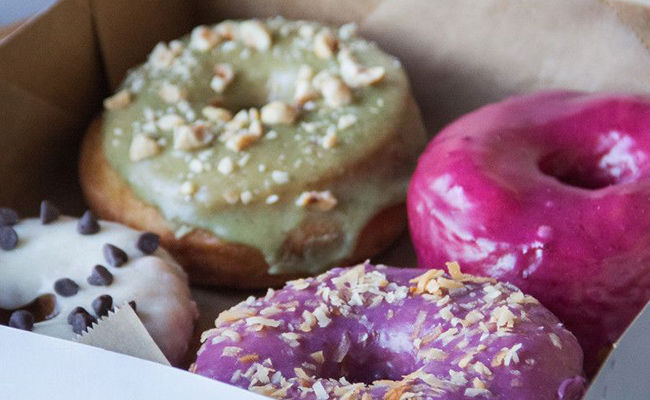 Rose Donuts
This unassuming storefront is one of the best bets in the city for finding classic flavors like vanilla glazed, chocolate fudge, or jelly-filled doughnuts. In the mornings, you'll find a steady stream of regulars and keep in mind that this cash only joint. Rose Donuts is open 24 hours a day, so you'll be set no matter when your hunger hits.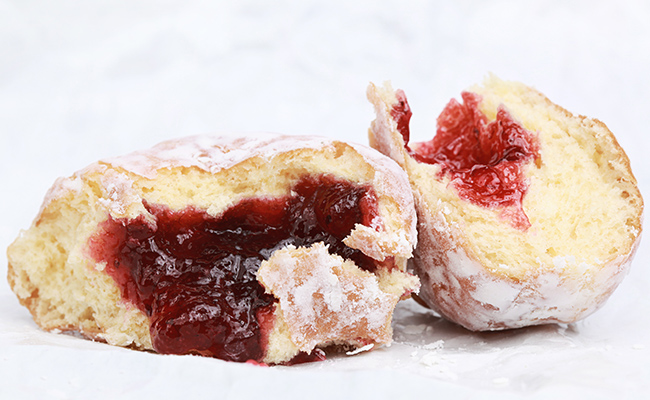 Great Maple
Though this is a modern American sit-down restaurant and there's only one doughnut choice on their menu - it's still worth a visit. The Maple Bacon Doughnuts are out of this world, perfectly topped with their signature glaze and garnished with a generous amount of crunchy bacon strips. These come three to an order and can be found on the brunch menu seven days a week.
- Photo Courtesy of San Diego Reader -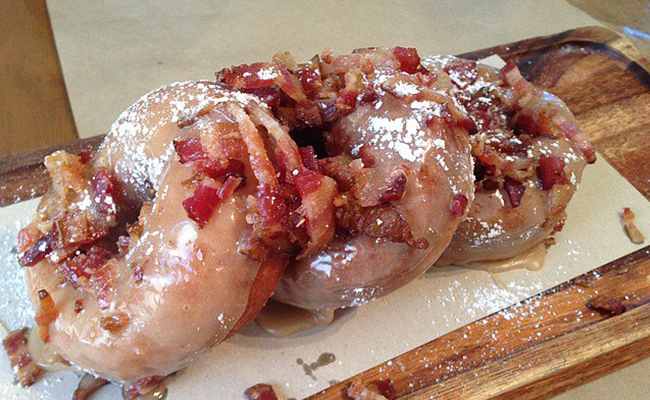 Donut Bar
Prepare to wait in lines at this downtown doughnut destination. Donut Bar is one of the most buzz-worthy doughnut shops in town and had been featured on The Ellen Degeneres Show and Food Network. With more than 30 daily options, undecided guests should consider the classic Homer's Donut with pink batter glaze and sprinkles.