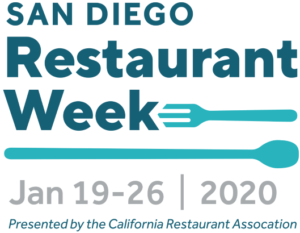 Café Bahia Celebrates

San Diego Restaurant Week

Join Café Bahia for the most exciting time to eat out, San Diego Restaurant Week!

Gather your favorite dining companions and enjoy a Chef curated three-course dinner in a charming Mediterranean atmosphere. Don't miss out on this delicious opportunity to try a variety of favorite dishes at Café Bahia.

Prix fixe Dinner Menu  |  $30 per person  |  $45 per person with wine pairings
Please alert your server to any food allergies before ordering.  For parties of 6 or more, a mandatory service charge of 18% will be added to your bill.  
WARNING: Consuming raw or undercooked meat, eggs, poultry, seafood, or shellfish may increase your risk of contracting a food-borne illness,  
especially if you have certain medical conditions.